hari ini dalam sejarah

1. My Reverend bass is in the good hands of Adrian over in Tex. Can't wait till July to have my first play on it.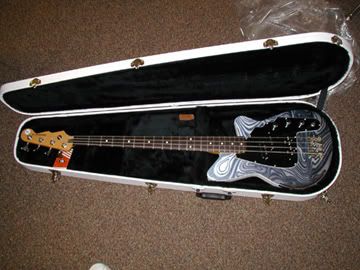 2. My car is sitting in primer in a body shop somewhere. Should be out this weekend. Yay.



3. A random keling in Kajang realises he's developing a tondee at the age of 23. Panic sets in and he resolves to do situps. And hang the beer. Might as well not call himself a keling.

4. On Sunday I had a record high 18 visitors to this page.